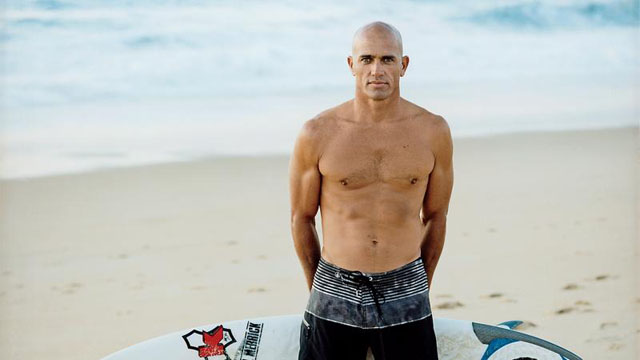 Kelly Slater is a legend of surfing no matter how you look at it.  Kelly Slater landed on the planet February 11, 1972 and as a teenage surfing prodigy he's been known for his competitive streak and continually pushing the boundaries of surfing.
Kelly Slater has some pretty impressive statistics.  Kelly Slater has won ASP World Tour 11 times and that includes 5 consecutive titles from 1994 to 1998.  He was the youngest (along with Gabriel Medina at age 20) and also the oldest (at the ripping age of 39) to take home the world title. After winning his 5th world title back in 1997, Kelly Slater surpassed the great Aussie surfer Mark Richards to become the most prolific world title holder in the history of surfing. In 2007 he overtook one of his childhood heros, three-time surfing world champion Tom Curren to become the all-time leader in overall career event wins by taking out the Boost Mobile Pro event at Lower Trestles in California.
Kelly Slater Top 10 Waves
Another significant milestone, both for Kelly Slater and pro surfing was in May 2005.  It was the last heat of the Billabong Tahiti Pro contest at Teahupoo, Kelly Slater was awarded two perfect scores for a heat total of 20 out of 20 possible points. Obviously not satisfied, he did it again in June 2013 at the 1/4 finals of the Volcom Fiji Pro in one of his all time favourite waves, Cloudbreak.
Kelly Slater Surfing Monsters
Kelly Slater is a giant in the sport of surfing and his contributions haven't stopped there.