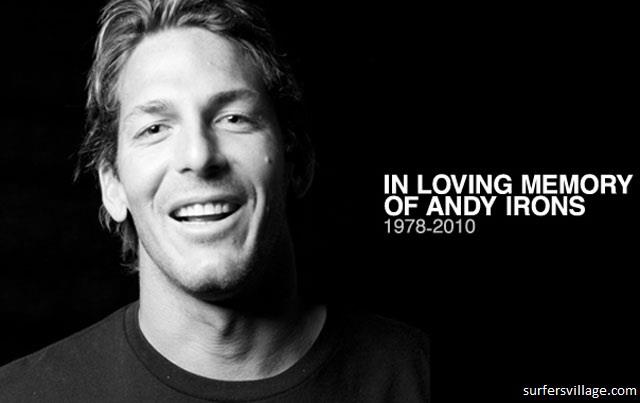 Philip Andrew Iron or Andy Irons was a professional American surfer born on July 24, 1978. He was raised in Kauai and belongs to a family of world class surfers that goes way back. He honed his surfing skills on the dangerous and shallow reefs of Kauai, Hawaii. In his childhood years, Andy used to always lose to his younger brother Bruce. The brothers also competed against each other at the World Championship Tour of Surfing. Irons won the Pipe at the age of 17, and after that, he was placed in the spotlight and found himself competing in the pro competitions. Six years later, he bagged his very first world title.
Andy Irons' Most Memorable Moments
Andy Irons was inducted into the Surfing Walk of Fame in 2008 in Huntington Beach, California, and then took a year off in 2009 to gain some perspective and also to focus in the circuit of competition. Even though he was on a break, he was never out of the limelight because the interest in his career continued to increase. He graced four magazine covers and a film was made about his rivalry against another great surfer, Kelly Slater. He joined the ASP Circuit in the year 2010 and he proved his world class skills again when he won at the Teahupoo event. When he won his third World Professional Surfing Championship, Irons became a part of a legendary trio that dominated the world of competitive surfing in the last 30 years, that achievement was shared by Kelly Slater, Tom Curren and Mark Richards.
It seemed like Irons was at the peak of his career but still had so much to offer when he was found dead in his hotel room in Texas on November 2, 2010 while he was on his way back home. He was only 32 years old but he was already able to make and to leave a mark in the world of surfing, a legacy that will be talked about in the many decades to come.
Andy is dearly missed.